That's what you'll have after I tell you how much I paid for these beauties! My mouth almost hit the floor when she told me the price at the counter... don't know about you, but when thrift stores/garage sales don't have their things marked they are usually expensive or I'm too scared to ask- I know I'm lame and shy. :) This time I'm glad I asked! And I may now be encouraged to ask every time...
79 cents!!!!
that's $1.58 total $1.71 if you guesstimate WA sales tax in there (No clue what I actually pay now, I need to stop moving!)
Seriously. That's less than $2 for this delicious soon-to-be-something-great-in-my-house. Shutter envy I know!
And here's where you come in...
I have Shutter Envy with all of these amazing shutter projects...
This one from
Tortoise and the Hare
...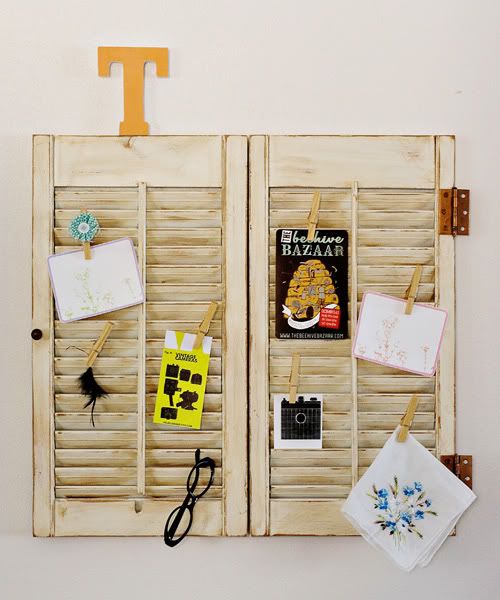 And because of my terminal rental status, I can only dream of this one found at
Olive and Love
...
Love what Paisley Wallpaper did with her shutters
here
.
And what Allison at
A Glimpse Inside
did with her shutters- love the color contrast!
Now I have some serious shutter envy! I could go on and on, but Target is calling and I must respond!
What to do, what to do... Thoughts?